For Dance Instructors and/or Movement Facilitators, Who Want to Make a Difference
"Transform Your Career with Mother and Baby and/or Parent - Child Dance Programs.
Say goodbye to the typical and welcome to the extraordinary…"
Enroll Now ! One time payment/ no recurring fees
Dear Dance Instructor, Program Facilitator
Are you tired of dealing with the same old stereotypes, routines and challenges, that come with typical dance aesthetics and instructions? Do you want to make a difference in the lives of mothers and babies, and parents and their children, while still pursuing your passion for dance?
MamaDances offers the solution.
MamaDances Facilitator Training
 MamaDances provides a dance experience specifically designed for 'mothers and babies', and 'parents and children' offering a uniquely inspiring and much-needed opportunity for both. Our approach provides numerous benefits, including:
Increased Earning Potential

---
With a growing demand for mother and baby dance classes, instructors/facilitators/studios have the opportunity to earn more by including a new niche.
Helping, Engaging, Supporting Moms/parents 
---
MamaDances programs provide a supportive and nurturing environment for mothers, helping them bond with their babies and improve their physical and mental well-being.
Nurturing Babies
---
Dance classes for mothers and babies provide a fun and engaging way for babies to develop physically, socially and cognitively.
Personal Growth
---
Instructors/Facilitators have the opportunity to gain new skills and experience, expand their teaching repertoire and make a positive impact in the world.
Strengthening

 
the community
---
Strengthening community interconnectedness and solidarity through movement, music, creative exploration and freedom.
Introducing the Mom and Baby Dance and/or Parent and Child Dance Facilitator Training Online:
This comprehensive program includes everything you need to begin / to offer your Mother and Baby or Parent and Child Dance programs within 1 week, including:
1) Comprehensive Curriculum:
Our program provides all the tools necessary to create and lead successful mother and baby dance, and parent and child dance workshops including essentials of the approach, categories of activities, choreography, music selection, class plans, and more.
2) Expert Instruction:

The programs are taught by founder and director of MamaDances, Eryn Dace Trudell, who has two decades of in-studio experience and a Master degree in dance research on leading successful 'mother and baby' and 'parent and child' dance. In addition to one on one mentoring, her knowledge and skills are shared throughout the training to ensure your success.
3) Certificate of Completion: 
Upon completing our program, you will be qualified to receive a Certificate of Completion and are welcome to begin adapting the MamaDances approach in your  program. If you wish to use the trademark MamaDances for your classes and for yourself (MamaDances Facilitator) , you will be invited to an evaluation process upon request. 
4) Support Network:
As trained facilitator you will join a supportive community of specialists from around the world who are dedicated to supporting mothers and babies, parents and children through the joy of movement and connection.
5) Earn More Money:
Our program provides you with the skills and knowledge necessary to lead successful mother and baby dance programs, which can lead to increased earning potential and a thriving business.
Earning More, Helping Moms, and More:
Learn from Eryn, the founder of MamaDances, and her team of experienced facilitators.
Receive ongoing support and resources to ensure your success.
Access to exclusive teaching materials, including lesson plans and marketing materials.
Book a call with Eryn !
The History of MamaDances:
MamaDances was created by dance artist, Eryn Dace Trudell. Eryn had moved to Montreal to pursue her career as a professional dancer. Her plans changed radically when she became a mother, and soon after, a single mother.  She found herself alone in a city where the working language was not her own. At this challenging  intersection between mothering and pursuing a dance career, intuition and necessity conspired to transform her personal journey into a professional trajectory in developing a unique niche, now with almost two decades of experience and thousands of mothers, babies, and families accompanied through dancing. 
The Mom and Baby Dance Workshops were constructed intuitively, based on Eryn's dance  experience and  the necessity to support herself and her small family, despite the instability of her chosen profession.  She wanted to make something to bring mothers together, with their babies, in dance. Unaware of any precedent, she began with what she knew: modern, and contemporary dance. Since then, embodiment practices, somatic movement education and mindful movement including Skinner Releasing Technique (SRT) and Contact Improvisation interwoven with more tradition-based forms, including Circle Dancing, Social Dance and Cultural dances.
Enroll Now !
Eryn's Story:
Childbirth was the most powerful and transformational experience of my life. I was lucky to birth my daughter at La Maison de Naissance with a midwife, without medical intervention or complications. However, following the birth, I partially herniated a lumbar disc and became completely dependent upon my child's father for a period. The conjugal relationship collapsed and left me feeling psychologically, financially, emotionally and physically defeated. I felt alone. I had recently moved to the city to pursue a career. Therefore, I had no family support, and I could not work outside the home. I was abandoned by friends who could not understand what I was going through and the person I had become. With my child custody agreement, I felt forced to stay in a place where the dominant culture and language were not my own. This experience affected my self-identity profoundly. Within dance and particularly my Contact Improvisation Dance community in Montreal, I found support and solace.
The inspiration for MamaDances came to me (Eryn) from a memory of an informal performance at Earthdance, where dancers were sharing their work in progress. What had been planned as a duet between two adult dancers became an improvised, authentically frustrating, yet playful duet unfolding between the mother/dancer and her toddler. The toddler had a temper tantrum that could only be resolved by his mother bringing him on stage, at which point he became very animated.  He stole the show by attempting to climb out of a window; she caught him just in the nick of time and performed the rest of the choreography carrying him on her hip. The performance was riveting.
Eryn started MamaDances after searching for a fun and engaging way to bond with her own baby. 
As a new and inexperienced mother, alone without family, living in a language that was not her own, recently separated from her childs father, Eryn quickly realised the benefit of a community of like-minded people and the positive impact these classes had on both mothers and babies, and ultimately the demand for them was growing. 
With a passion for dance and a desire to make a difference, Eryn created the MamaDances Certified Instructor Training program to help other instructors bring this unique experience to their communities.
MamaDances | MamanDanse, is offered out of community centres, perinatal resource centres, women's centres, churches, cultural events and libraries, parks, local dance and yoga studios, daycare centres and Post secondary dance facilities. Thus  MamaDances has touched the lives of thousands of families in Montreal and its surrounding areas.
Dedicated to promoting the holistic health of parents, children, families and communities through music and movement, MamaDances enhances parent-child bonding and forges social connections through an active, playful, creative and celebratory experience. Its existing programs include: Parent Child Dance and Mom and Baby Dance and a Facilitators Training Program. The first incarnation of the MamaDances concept was a performance called Mama Dances: Milles Mains which premiered at Festival Quartier Danse in 2005. It involved six professional dancers dancing with their babies in a site-specific location (the rooms of Chateau Dufresne) in Montreal.
The first weekly Mom and Baby classes were offered to the public in 2006 followed later by a Parent Child dance program. In 2013 transmission of the work to other facilitators began. In 2014 MamaDances expanded to other cities and in 2015 a workshop for teachers was presented in Floriannopolis, Santa Katerina, Brazil. 2018 saw the first International Teachers Training and a choreographic commission (Momentum)  in celebration of the 15th Anniversary of Quartier Danse.
Local public gathering of the families involved in MamaDances come together to perform, dance, play and to behold the beauty that MamaDances embodies. 
The boundaries between art and modern life are fading, out of necessity. Young families have little time or space to keep them separate. A simple dance activity based on beauty, playfulness and caring, can influence our culture by bringing mothers and their babies, and parents with children into the arena of creative artistic exploration and practice. 
Choose the One That Works
for You…
The Parent Child Dance Facilitator Training Online
After purchasing The Parent Child Dance Facilitator Training Online , dance artists and teachers,  early childhood educators, community animators, (you) will have all of the tools to facilitate the program so parents and children can foster relationships in a celebratory and connective way enhancing child development through enjoyable movement. 
The Mom and Baby Dance Facilitator Training Online
After purchasing, The Mom and Baby Dance Facilitator Training Online, dance artists and teachers, Dance Movement Therapists, educators, postnatal support workers (you), will have all the tools, to facilitate and support mothers and primary caregivers to deepen their connection to their babies, to themselves and to other mothers through enjoyable movement.
English
The Mom and Baby Dance Facilitator Training Program Online.

The English (Summarized) version of the Parent and Child Dance Facilitators Training Program.
French
The Mom and Baby Dance Facilitator Training Program Online.

The Bilingual (Full) Version of the Parent and Child Dance Facilitators Training Program Online.
Program 2. Parent and Child Dance (Bilingual)
CA$ 1035
CAD (includes $135 GST + PST taxes)
START NOW
Program 3. Parent & Child Dance (English content only)
CA$ 689
CAD (includes GST + PST taxes)
START NOW
*  If you are a studio owner and wish to purchase access for more then one facilitator,
    please be in touch. 
Book a call with Eryn
Frequently Asked Questions:
What is the Mamadances Certified Instructor Training program?
What will I learn in the program?
Is there a certification process?
How long does the program take to complete?
What are the benefits of this training program?
What sets MamaDances apart from other instructor training programs?
What is included in the various program packages?
When I enrolled myself in the MamaDances course, I didn't completely know what to expect! After watching the first few videos, I immediately felt as though Eryn and I had shared passions and interests. I had no dance experience, other than enjoying dance.    The videos, with all of the fascinating content, helped me to understand the background and helped to bring everything together for me. I felt able and capable to teach the course.   The support from Eryn has been so useful and wonderful, so encouraging and motivating! I absolutely loved the course, and would highly recommend it!    Thank you Eryn for the course, clearly a labour of love!
-Caroline from London, UK
The training I took with MamaDances thanks to the Académie de Danse de Baie-Comeau, enabled me to develop in an area that I hadn't really explored before in this field. I'd certainly had the chance to teach very young children in daycare or pre-school, but after the training I realized that you need very specific expertise to teach a parent-child or mum and baby class. My discussions with Eryn Dace Trudell, have also enabled me to resolve the questions I had about teaching this type of class. I'm very enthusiastic about continuing my development as an artist and teacher with the new knowledge I've acquired through MamaDances.



-Marie-France Jacques from Baie-Comeau, Québec
I took the MamanDanse dance teacher training course and it was a real pleasure. The lessons are clear, concise, well demonstrated and easy to pick up. The program is really well-constructed to get mums of all levels involved in dance. I also love Eryn's approach, so calm and enveloping. The exercises are well thought out so as not to exhaust mum, but to get her working all the same. A program I'd recommend to anyone!

-Johany from Sorel-Tracy, QC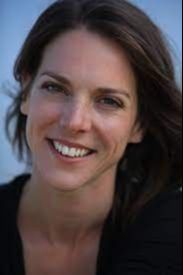 MamaDances training is very suitable for all kinds of audiences. The videos are accurate and some of them are filmed in the context of a course so you can really get into the atmosphere! The information gives the future facilitator a good orientation and the material (games, choreography and music) is up-to-date and inspiring. Eryn's years of experience gave me confidence and I was able to ask her appropriate questions when needed.
The content calls for our creativity and leaves a lot of freedom and openness!"
-Lou Poirier (Facilitators Mentorship Program)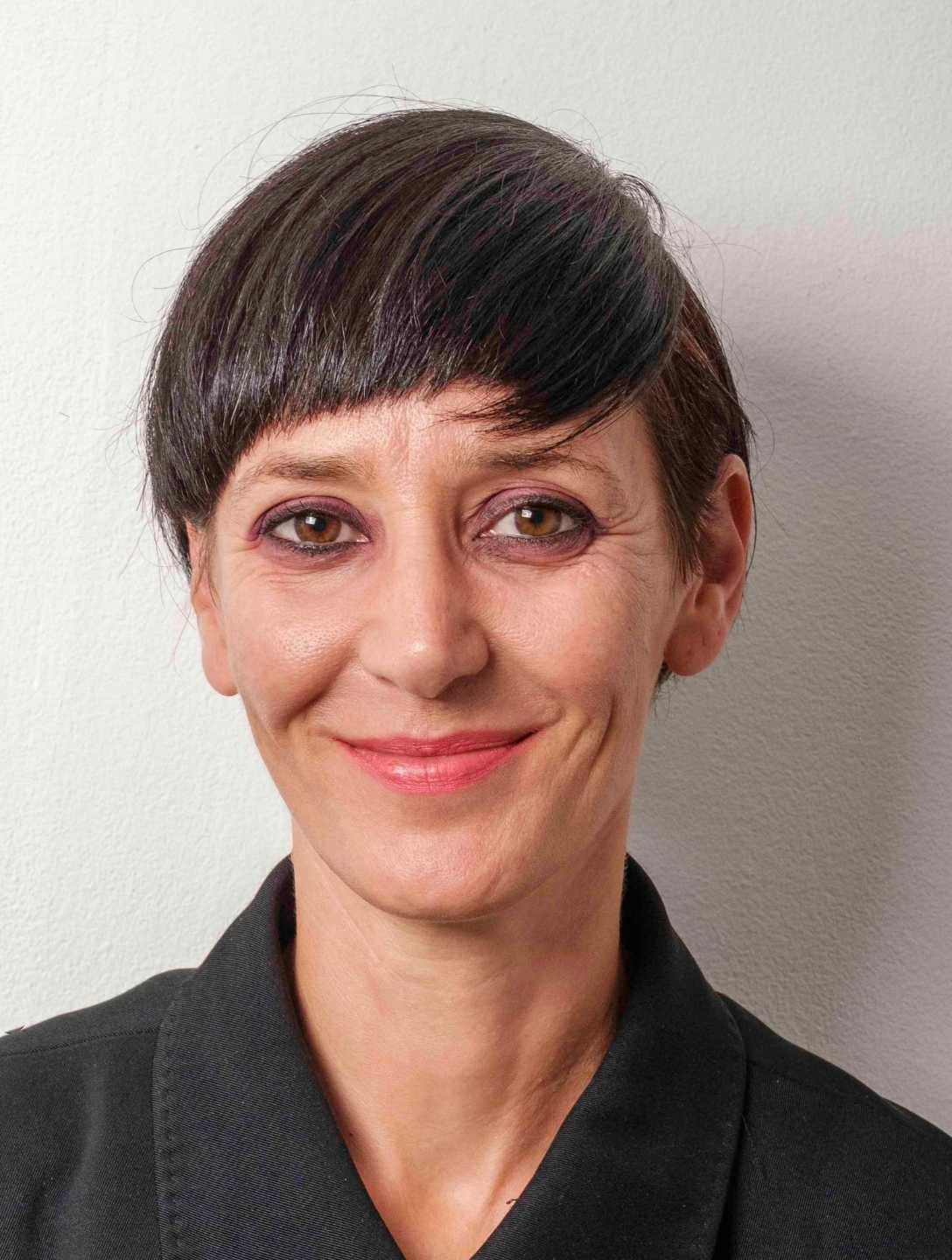 I want to say an enormous THANK YOU to you from the bottom of my heart for sharing all that you shared on your program! I went through the whole lot last week and started my class last Friday. It went really well I think.
It was really like a gift to come across your course last week. I literally was starting up my classes and new life as a dance movement therapist/single mum and I was looking around as I put my class together with a not quite articulated sense of what I felt I was lacking. I had done a few different trainings in addition to DMT and somehow I had felt all of them were not quite what I was looking for. I realized what I really needed to do was to hook my ideas and instincts and training to a clearer structure, lovely music and an overall artistic vision and that's just what you offered. I also realized that my soul was really calling out for clarity that it feels right to offer these sessions from the embodied place of dance artist and not just from the place of teacher or therapist; that it is right and proper to defend the space of mother or parent/infant as an artistic one as well as a dance of attunement and relationship.  It feels like there is a lot of joy working from that space. 
-Olivia from Basel, Switzerland,
My name is Margie and I'm a Registered Early Childhood Educator. I work as a Family Resource Worker at Western Ottawa Community Resource Centre where I facilitate programs for children newborn to age six and their family. I facilitate a variety of programs including Forest-style playgroups, email workshops for parents and baby-focused programs. I'm passionate about all things relating to early childhood development, but especially early attachments between parents and their babies. I believe the MamaDances program offers families a unique and powerful opportunity to bond with their babies and I'm excited to be facilitating some of the only Baby & Me Dance Classes in Ottawa.
-Margie Williams, Ottawa, ON